Sun and ultraviolet light
The sun has many good sides. However, it can also harm our skin. The UV rays of sunlight penetrate deeply into our skin and can damage the genetic information (DNA) in the cell nucleus of skin cells.
The skin (of people) has a natural repair mechanism, but the body's repair system cannot repair all UV damage in case of strong sun exposure with increasing age.
This can lead to chronic light damage also in deeper skin regions or becomes visible in the form of early skin ageing (wrinkling).
---
What makes ATEIA® so special?
The contained DNA repair enzymes (photosomes, ultrasomes) in combination with the Nopal cactus extract. DNA repair enzymes (photosomes, ultrasomes) are DNA-binding proteins that cause the body's own repair mechanism to function in the cell nucleus.
This active principle was developed by an international dermatologist team around Univ. Prof. Dr. Peter Wolf in the course of a research project for the development of an innovative sun protection copied from nature.
Microbes which had already been exposed to high UV radiation for thousands of years and are equipped with an efficient repair mechanism served as a model here.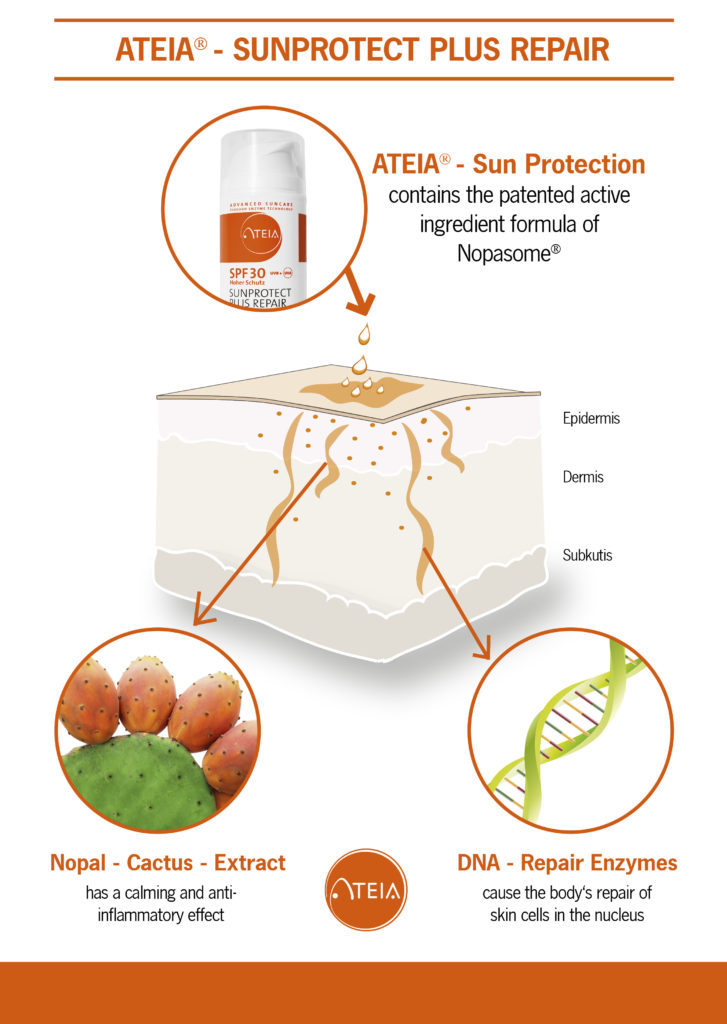 ---
24-h effect of ATEIA®
The photosomes activate the repair mechanism of the skin in daylight, the ultrasomes at night (24-h action).
The DNA repair enzymes are packaged liposomally by a special manufacturing technology and penetrate into deeper layers of the skin after application of the lotion.
They speed up the recovery process of UV-damaged skin cells and advance tanning.
---
Effect at a glance:
Restoration of the DNA
Improvement of the immune function
Induction of a skin tanning
Slowing the ageing process of the skin
---
Nopal cactus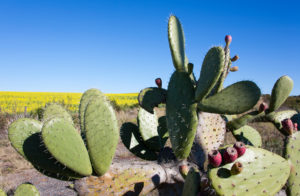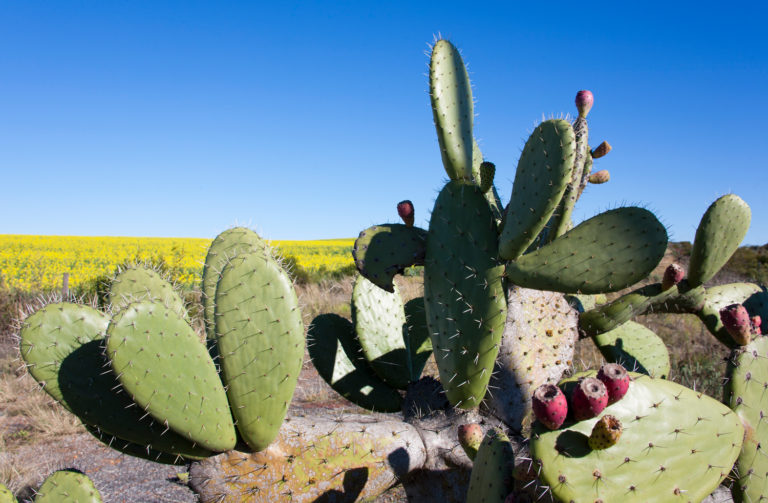 The Nopal cactus has already been used by the Aztecs and Mayas as a natural remedy for skin infections and burns.
The Nopal cactus is rich in skin-soothing and anti-inflammatory substances. Important natural radical interceptors, such as vitamin C, E and beta carotene, strengthen the body's immune system and protect against oxidative stress.
In addition, it has an extraordinarily high proportion of polysaccharides, which counteract the ageing and wrinkling of the skin.